2020 Financial Communication agenda
18 December 2019
Paris, France
ESI Group, leader and pioneer in virtual prototyping solutions, announces today its provisional financial communication agenda for 2020: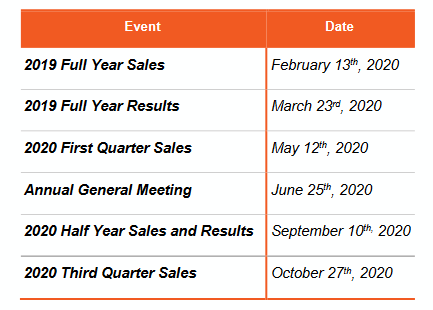 Indicative schedule which may be subjected to modification. With some exceptions, press releases are distributed after the financial markets closure.
Important note: change in fiscal year closing
The annual general meeting on July 18, 2019 voted to approve a resolution to close the company's fiscal year on December 31 of each year. Accordingly, fiscal 2019 will run exceptionally for 11 months. To ensure the comparability of financial information, pro-forma financial statements will be published as of the announcement of 2019 revenue to facilitate projections of future performance.
Today's Quotation
74.00 €
(
0.00%
)
27/01/2023 17:35:00
More
---