2022 results show that ESI Group continues delivering on its commitments. FY22 marks the first significant improvement in profitability, the result of actions initiated over a year ago while reigniting growth. 
To increase its competitiveness, ESI implemented a transformation of its management and a reduction in headcount in the various regions of the Group in accordance with the legal rules applicable to each of them. ESI also decided to disengage from non-core software development projects or non-strategic research projects outside the Group's three offerings.
+3%
(1)
REVENUE EVOLUTION
(1) at constant exchange rate
(2) Adjusted EBIT is a non-GAAP indicator based on EBIT (IFRS). Adjusted EBIT corresponds to EBIT before stock-based compensation expenses, restructuring charges, impairment and amortization of intangibles related to acquisition, IFRS 16 standard on leases and other non-recurring items.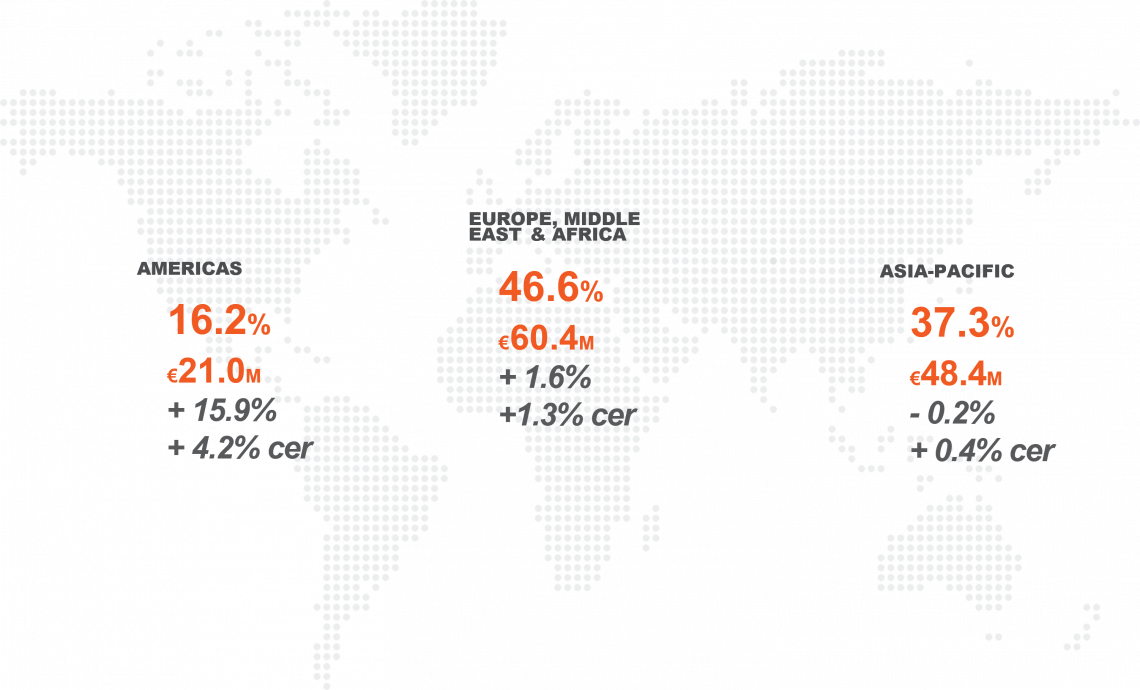 Today's Quotation
154.00 €
0.00%
07/12/2023 17:35:00