Corporate Social Responsibility (CSR) Policy
Aware of its responsibility in each of the pillars of sustainable development, ESI Group has gradually devised a CSR policy that contributes to shared economic and social development and the preservation of human equilibrium.
Divided into 4 axes and cascaded in 11 commitments, ESI's CSR strategy aims at providing sustainable solutions for CUSTOMERS, while being committed to its EMPLOYEES, acting ethically and responsibly with CIVIL SOCIETY and limiting its environmental footprint and the one of its customers on the PLANET.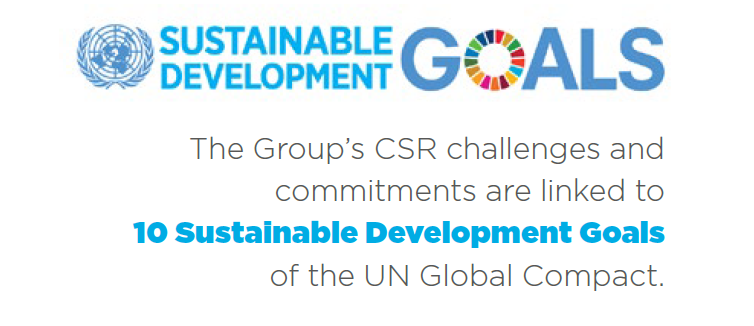 ESI GROUP'S MATERIALITY MATRIX
ESI Group has developed its first materiality matrix in 2019: a key tool in the execution of the company's CSR strategy, making it possible to define its priorities according to their importance for the Group's stakeholders, as well as their impact on ESI's performance.
PERFORMANCE 2019