ESI Group rewarded at the GAÏA 2015 ranking for the quality of its non-financial fundamentals
28 October 2015
Paris, France
ESI Group now ranks among the Top 3 medium-sized businesses
ESI Group (FR0004110310 - ESI - PEA-PME eligible), market leader and pioneer in virtual prototyping solutions, has been ranked in the third place of the Gaïa, in the category for companies with revenue of less than €150 million. This distinction rewards the Group's efforts towards developing and structuring its Corporate Social Responsibility (CSR) strategy.
Alain de Rouvray, ESI Group's Chairman and CEO, comments: "We are most honored that ESI Group is recognized as one of the most advanced listed medium-sized businesses in terms of CSR. This success truly demonstrates that our commitment to social responsibility, matches ESI Group's values and greatly improves the Group's responsibility profile. We are convinced that our focus on innovation and respect of people and the environment creates value and ensures long-lasting professional satisfaction."
This ranking, and selection from 230 French medium-sized businesses (ETI - Entreprises de Taille Intermédiaire), rewards the quality of non-financial reporting and is assessed by EthiFinance, an independent agency. The performance of ESI Group was based on 123 criteria, grouped into 4 categories: Governance, Social, Environmental and External Stakeholders.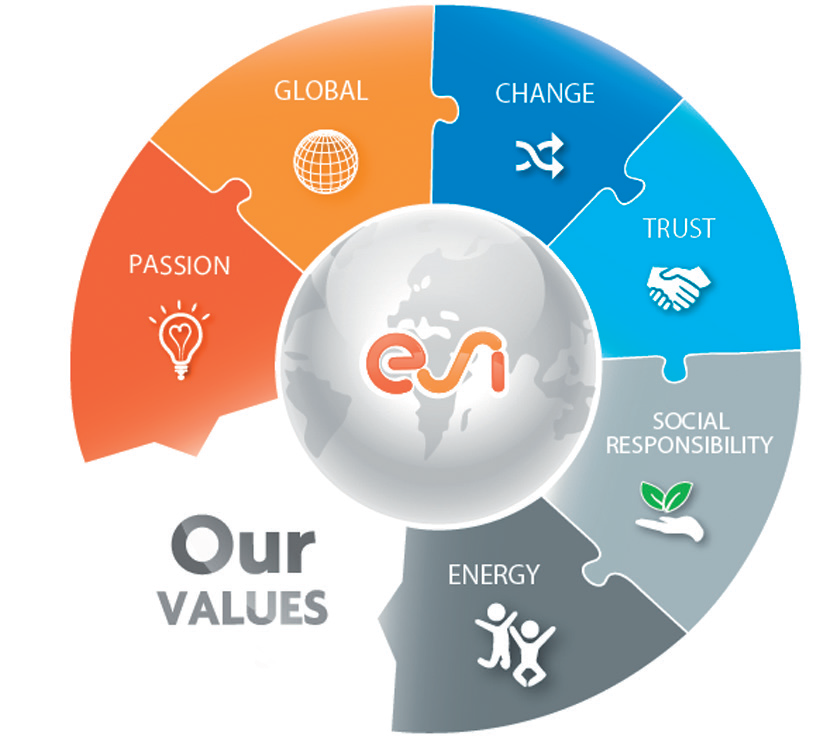 Today's Quotation
73.80 €
(
-0.27%
)
30/01/2023 10:46:00
More
---