ESI Group joins the Gaïa Index and is awarded first prize for Midcaps under €150m
18 October 2016
Paris, France
ESI Group (FR0004110310 – ESI), leader and pioneer in virtual prototyping solutions has been awarded first place of Gaïa Index 2016 for companies under €150m and is incorporated for the first year the Gaïa Index. This award recognizes the commitment of ESI for Corporate Social Responsibility (CSR).
ESI Group is ranked in the first place this year (against 3rd last year), rewarding the quality of the approach of ESI Group in the deployment of best social, societal, environmental and governance practices.
Achieving this success, ESI is joining the Gaïa Index which distinguishes the 70 best companies from 230 who are involved in the Gaïa Index campaign.
Vincent Chaillou, Chief Operating Officer of ESI Group declares: "It is with great pride that we receive this distinction which brings us to the top step of Gaïa ranking in our category. The award recognizes the commitment of the company and all our employees who give life to our CSR strategy in accordance with our values. Integration this year in Gaïa Index, which is based on non-financial criteria, is an objective recognition of the quality and value of ESI whose development is based on technological and responsible innovation and professional ethics".
Created in 2009, Gaïa Index is the benchmark index of Sustainable Development for small and medium sized companies (ETI) listed in France. Developed by EthiFinance, Gaïa Index selects S&M enterprises on their extra-financial performance. The Gaïa Index outperformed every year CAC 40 and CAC Mid & Small. The methodology is based on the Gaïa Index extra-financial information that provides a basis for evaluation of the companies' transparency and the degree of maturity of their policies, best practices and CSR performance.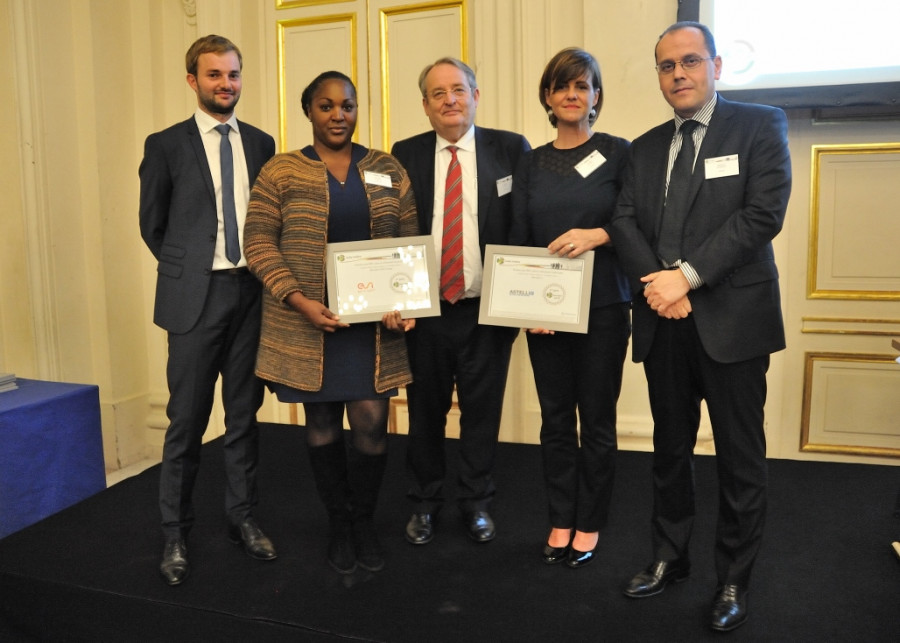 Today's Quotation
73.40 €
(
-0.81%
)
02/02/2023 13:42:00
More
---